Chevy Silverado 6.2L V-8 Named to Wards 10 Best Engines in the World
For the 25th year of Wards 10 Best Engines competition, the 2019 Chevrolet Silverado 6.2L V-8 was named to Wards 10 Best Engines & Propulsion Systems List. The Silverado's engine employs the industry-leading Dynamic Fuel Management (DFM) to save fuel without hindering on its performance.
The 6.2L V8 Dynamic Fuel Management engine has 420 horsepower, 460 lb.-ft. of torque and is paired with a Hydra-Matic 10-speed automatic transmission. It offers the most advanced gasoline V8 engine with the industry's first cylinder deactivation technology that enables the engine to operate in 17 different cylinder patterns to optimize power deliverability and efficiency.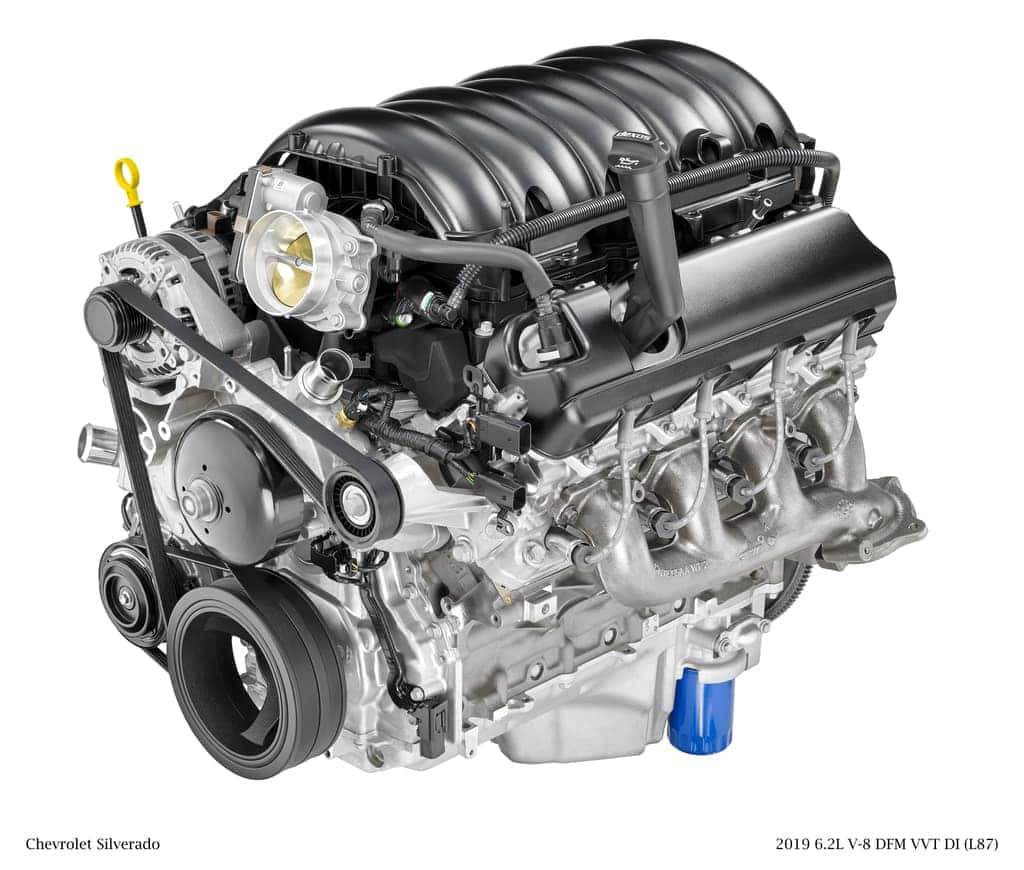 "The increased variability of Dynamic Fuel Management means the engine will operate more often with a reduced number of cylinders, which saves fuel across the board," said Jordan Lee, Small Block chief engineer. "Better yet, the transitions are transparent, and because the system is torque-based, you've always got that satisfying feeling of power on demand that comes from Chevy's Gen V Small Block V-8 engines."
The transmission features enhancements designed to improve shift quality and centrifugal pendulum absorber torque converter that reduces vibrations to improve smoothness, particularly during cylinder deactivation events. The engine also features driver-selectable stop/start technology that helps save fuel in stop and go traffic.
The DFM system is extremely sophisticated with a powerful controller that monitors every movement of the accelerator. It determines 80 times per second how many cylinders need fuel. The system is constantly switching the firing sequence depending on driving conditions and throttle. The entire process is very smooth and seamless with the minimal realization that it's conducting such a complex sequence. The power and fuel efficiency of this engine exemplifies the ability of the engineers to continue to find ways to improve the performance of a vehicle without sacrificing something else in return.
At Castle Chevrolet, we want to show you exactly why and how this 6.2L V8 engine made it to Wards 10 Best Engines & Propulsion Systems List. Schedule a test drive online today or visit us at Castle Chevrolet located in Villa Park, Illinois.